I'm so excited to finally be able to show a few of the images from a recent Mother/Daughter Portrait session at our Birmingham, MI studio.  Having Julie and her three beautiful daughters come to our studio for a styled session was so much fun.
Julie's session included full hair and make-up by the talented Sarah Lindley.  Julie brought in some of her own fun wardrobe, plus we were able to supplement that with some select pieces from our Platinum Imagery wardrobe to create stylized, couture images that Julie will cherish for years to come.  Our Couture Portraits Sessions are perfect for those women who appreciate beautiful, stylized heirloom images.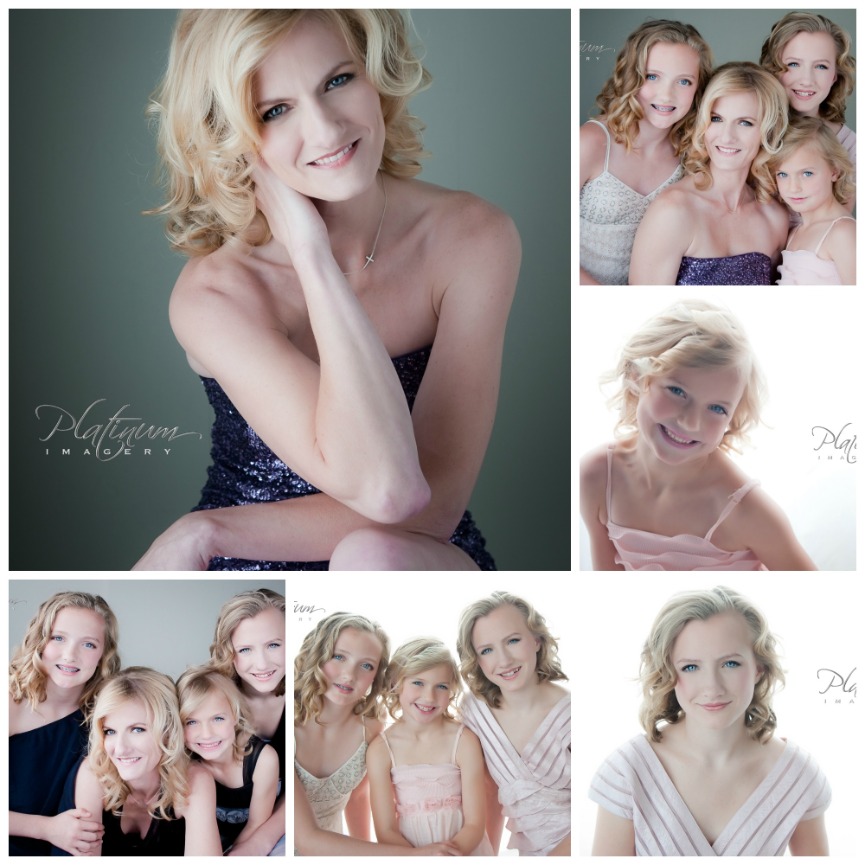 Sitting fees - which include wardrobe consultation, hair and make-up and photo shoot, begin at $299.  Sessions can be tailored for an individuals, mother/daughters, sisters and even best friends.  
If you're interested in a day of pampering and beautiful images, please email us at info@platinumimagery.com or visit our website at www.platinumimagery.com.